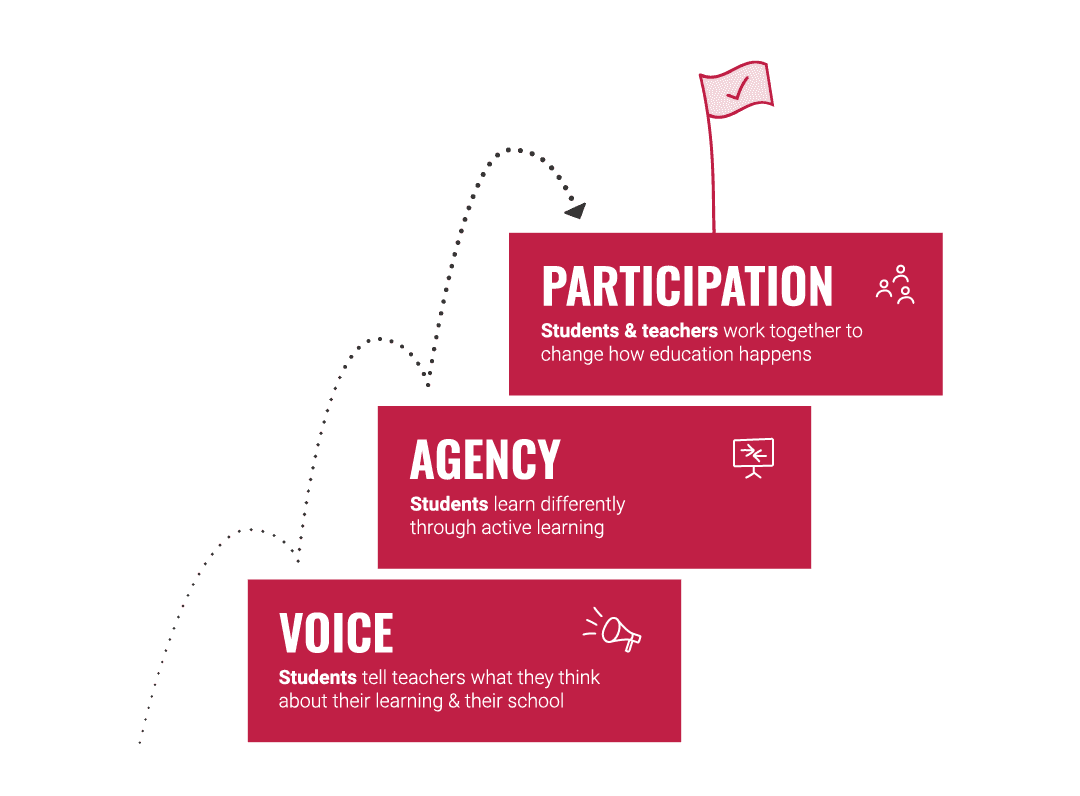 What is student voice?
Student voice is an umbrella term we use when we talk about anything that includes students in decision making, from the classroom level right up to the systems level.
There are many different definitions and understandings of the terms student voice (students having a say), student agency (students being empowered to take responsibility for their own learning) and student leadership (students advocating on behalf of their peers), including individual voice and agency vs. collective voice and agency.
We also talk about student-teacher partnerships, or student participation, where students and teachers work together at all levels of a school to change how education happens.
It is important that you start by talking with students and educators to create a shared understanding of what student voice means, and doesn't mean, for your school.
For more information on different definitions and models of student voice check out our free Intro to Student Voice course online!
How do we empower students?
Empowering and supporting students to lead or participate in any sort of work involves adults having to take a step back. You're there as a supporter, but not to drive discussion or push for certain decisions.
Empower students by providing them with the information they need to make informed decisions and by showing them you trust their decision-making ability.
A key part of this is making sure students know the parameters of what they can do. For example, if you're working with students to lesson plan, the students will need to know:
the curriculum content that needs to be covered

the achievement standards that need to be reached

how much time is allocated

what the class's preferred learning methods have been, based on feedback from previous lessons
This information and your guidance will help them understand how to plan engaging lessons. VicSRC's Framework for Including Students in Decision Making outlines how to set your school up for success in empowering students to be active partners in education.
See our Framework for Including Students in Decision Making resource below for more.