Students & COVID-19
In March 2020 it became clear that the growing COVID-19 pandemic was going to have a drastic effect on education. Schools quickly began to close because of confirmed cases among students and staff before moving to state-wide remote learning. VicSRC also moved to working from home and focussed on how to keep programs and advocacy going during the pandemic.
Communications
Almost immediately VicSRC started sharing up to date information from the Department of Education and Training (DET) and government health services. For many students, information from VicSRC was the most timely and accessible way to stay up to date with the constantly changing situation. Making the information directly available to students and other education stakeholders in plain English became a cornerstone of VicSRC's work during the pandemic.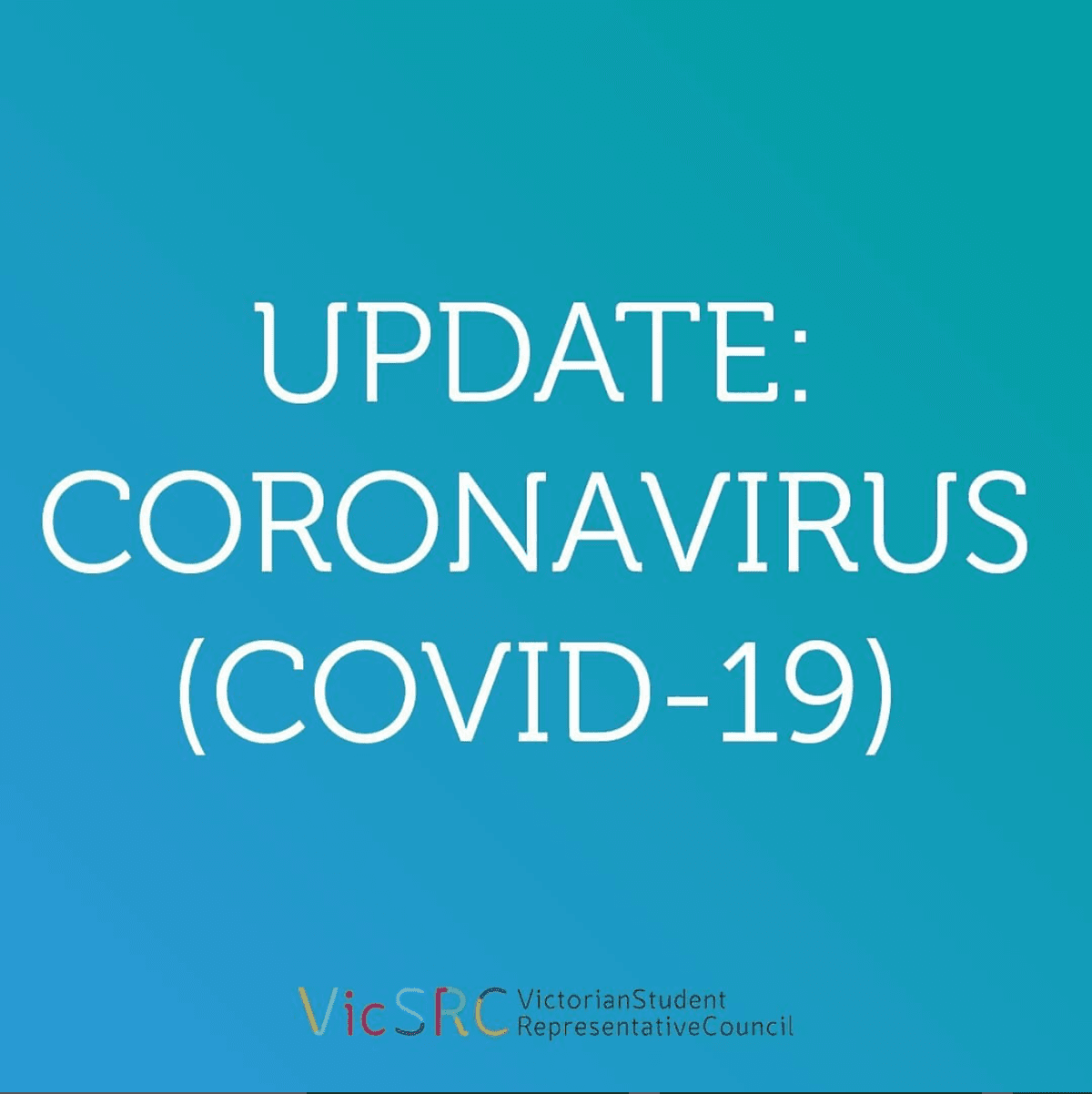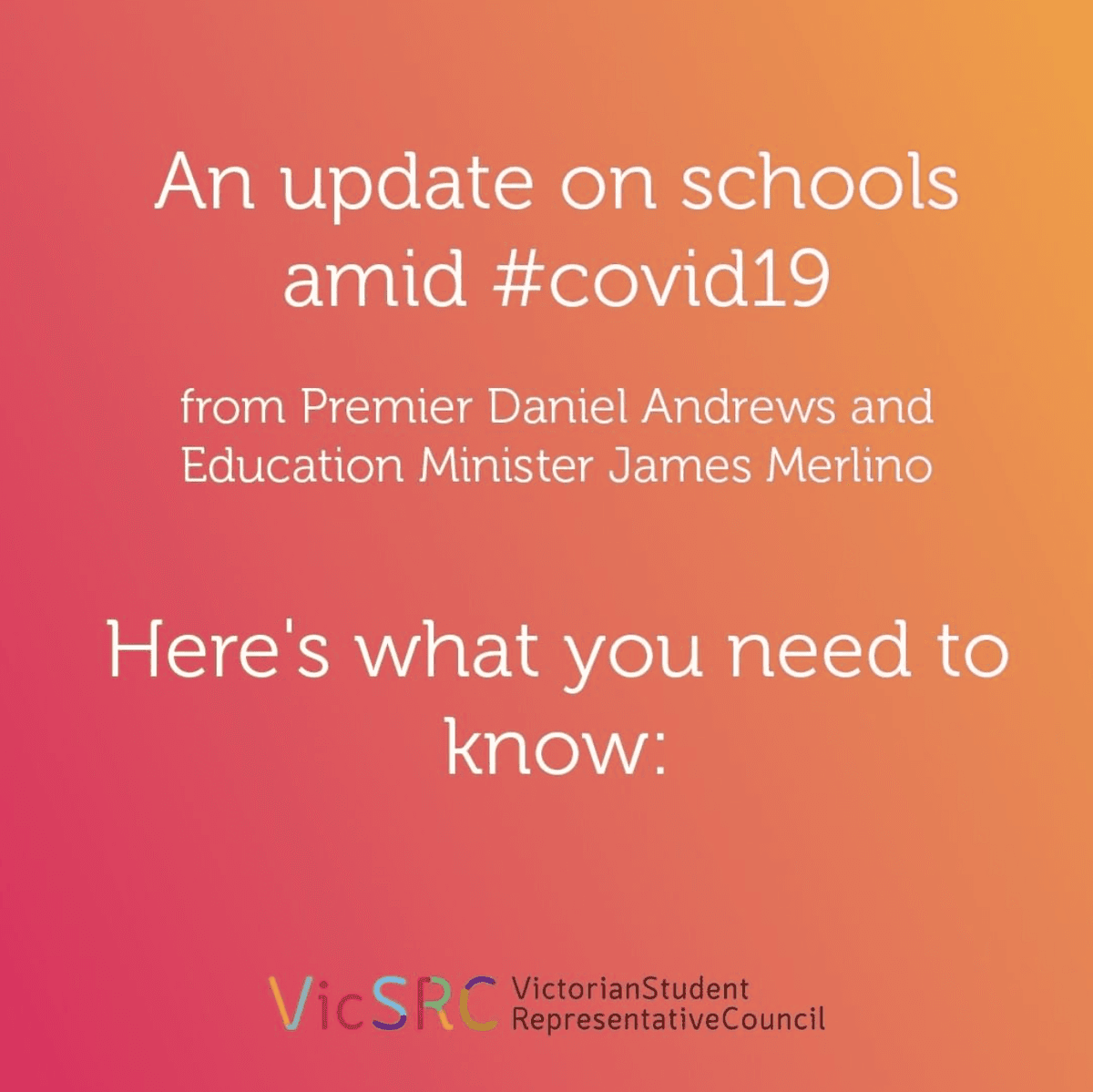 Learning from remote learning reports
Staff and students also set to work gathering data on how students were being affected by the pandemic and what could be done to improve their access to education and support their mental health. Through weekly meetings with the Deputy Secretaries at DET the Executive Committee made sure that students' voices were part of the conversation.
When the first round of remote learning ended in May 2020 VicSRC launched a survey, receiving responses from over 500 students. These were compiled into a report on Learning from remote learning that covered the breadth of student experience in Victoria as reported in the survey.
Shortly after the report was released cases began to rise and a return to remote learning became necessary. VicSRC adapted the report into a second set of Recommendations for returning to remote learning. A second survey and third report Learning from remote learning: round two were conducted and released in November 2020.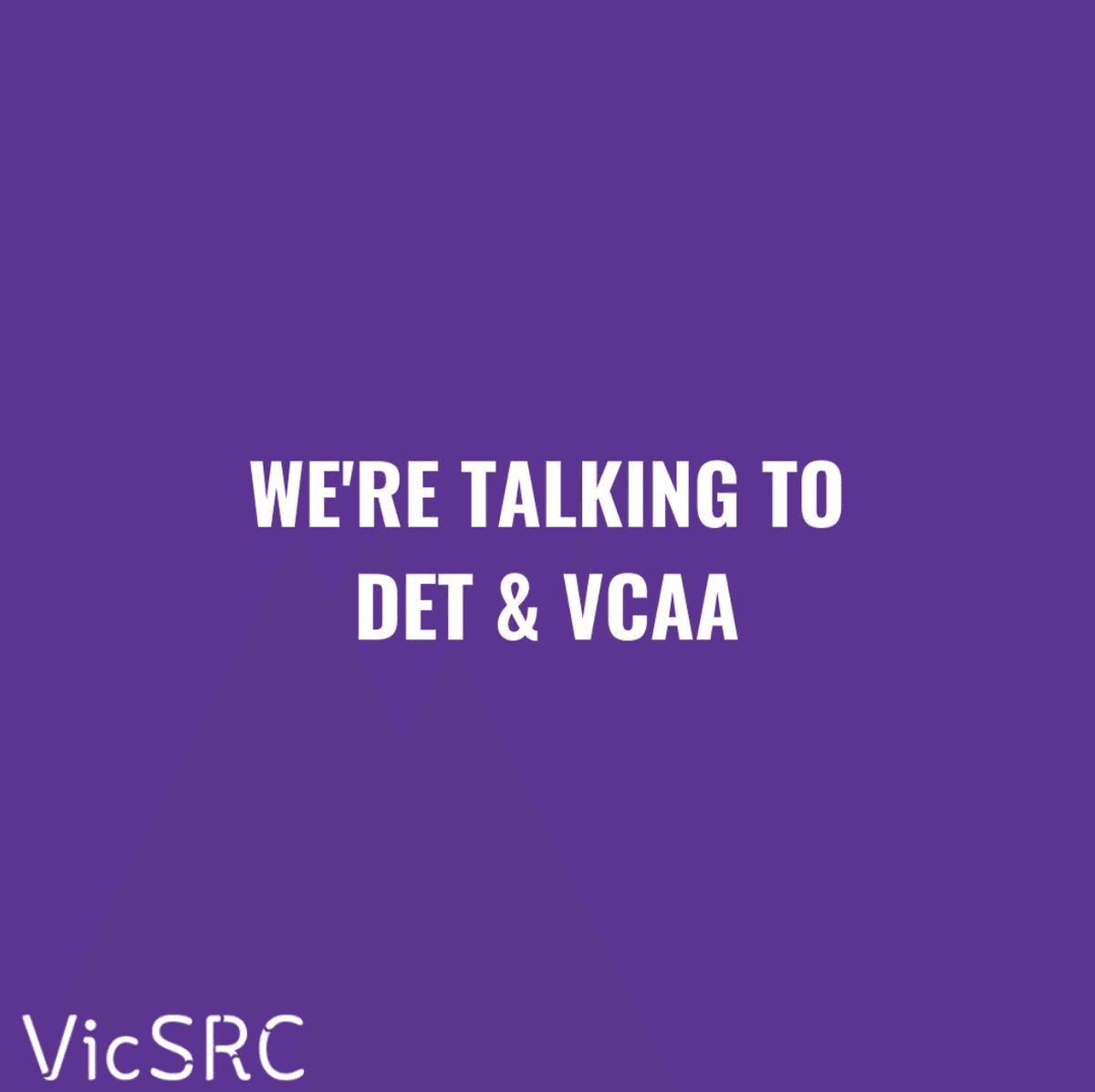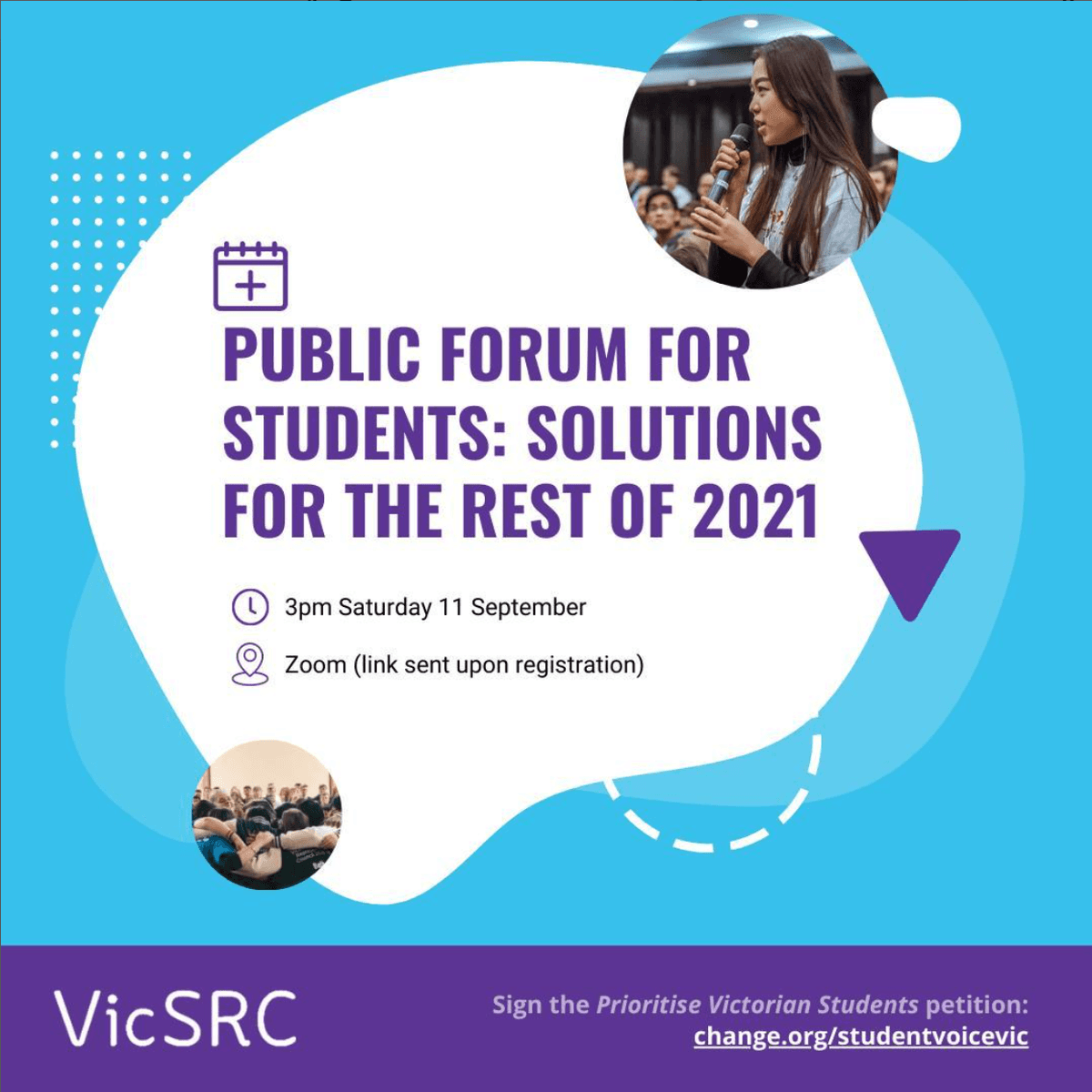 Lockdown advocacy
During 2021, students in Victoria were in and out of lockdowns and remote learning for most of the year, including another extended remote learning period during Term 3.
Students grew increasingly concerned that their voices were not being heard during this time, particularly those completing senior secondary education. VicSRC ensured these concerns were heard and taken seriously by meeting regularly with the Minister for Education as well as the DET Deputy Secretaries and the CEO of VCAA.
When students felt further action was required VicSRC also launched a petition (gaining over 5000 signatures), released a new survey and hosted a forum to hear from as many students as possible before making specific recommendations to the government. Several of these recommendations informed the return to school plan in Term 4, including all year levels returning to school with staggered days rather than a full time return by year level and strong messaging to schools about prioritising mental health and wellbeing.
What does this mean for students?
As Victoria has moved to a living with COVID model VicSRC has continued to advocate to DET for students to be involved with decisions about how COVID is handled in schools.
Join the Student Community to make sure your voice is being heard!