Senior secondary education
Victorian students have raised issues with the Victorian Certificate of Education (VCE) and the Victorian Certificate of Applied Learning (VCAL) for many years and in 2018 VicSRC called for the government to review senior secondary education. Some of the major concerns students have raised are the stigma around vocational and applied learning pathways and the lack of flexibility within the VCE pathway.
In 2019 the Victorian Government appointed former VCAA CEO John Firth to undertake a review of VCAL and to recommend changes to this certificate. VicSRC participated in this review through multiple consultations based on feedback collected by students over the past few years.
The recommendations of the Firth Review included reforming senior secondary education in Victoria to a new certificate to replace VCAL so that VCE had two pathways – an academic major and a vocational major. It also includes a Victorian Pathways Certificate to replace Foundational VCAL. 
VicSRC has provided a great deal of feedback, participated in many consultations and workshops, and continues to represent Victorian students on the stakeholder reference group to oversee the implementation and design of the new senior secondary certificate.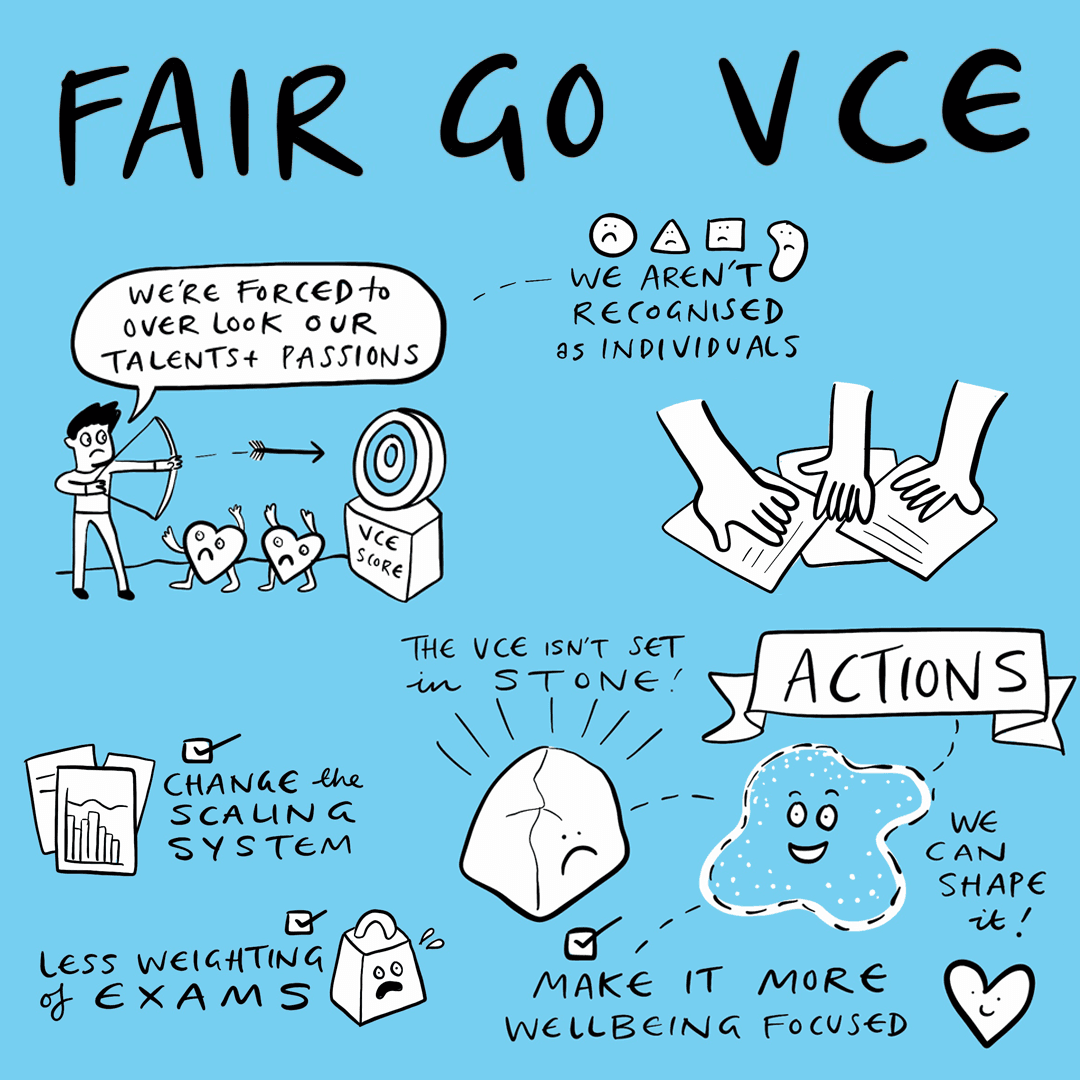 Campaign timeline
2017

Tackling stigma around VCAL is voted a Congress priority

2018

VicSRC calls for a review of senior secondary

2019

Victorian government commissions review of VCAL

2020

Fair go VCE is voted a Congress priority

2021 onwards

VicSRC sits on the Senior Secondary Reform Reference Group making sure students' needs are always being considered throughout the reform process.
What's happening now?
VicSRC is advising DET on the most effective ways to communicate the changes to the senior secondary certificate with students and will continue to provide feedback about how the reforms are being implemented and the impact on students.
What does this mean for students?
Enrolments in the VCE Vocational Major and Victorian Pathways certificate will begin in 2023 and the fully integrated senior secondary certificate will launch in 2025.